Screening on Saturday, July 29th at 8:25pm
at the Manship Theatre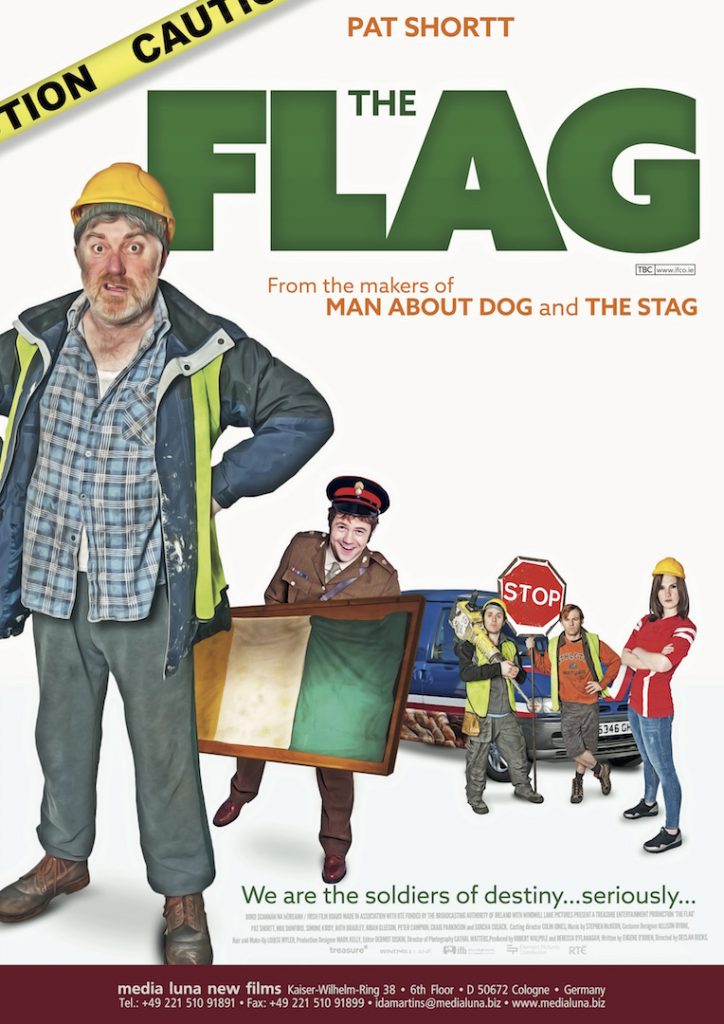 Harry is a luckless paddy living in London. In one day he loses his job, father, and hamster. While home to bury his dad, he finds a statement from his Grandfather, claiming that he raised the flag over the General Post Office during the 1916 Rising, which now hangs in an army barracks in England. He and his motley crew set out to find the flag and maybe his passion for life along the way.
Year: 2016
Run Time: 84 minutes
Rating: NR
Genre: Comedy
Language: English
Countries: Ireland
CAST & CREDITS
Director: Declan Recks
Screenwriter: Eugene O'Brien
Producers: Rebecca O'Flanagan, Robert Walpole
Cast: Pat Shortt, Moe Dunford, Simone Kirby, Ruth Bradley, Brian Glesson, Peter Campion
Company: Element Pictures, Media Luna