Screening on Saturday, July 29th at 2:00pm
at the Manship Theatre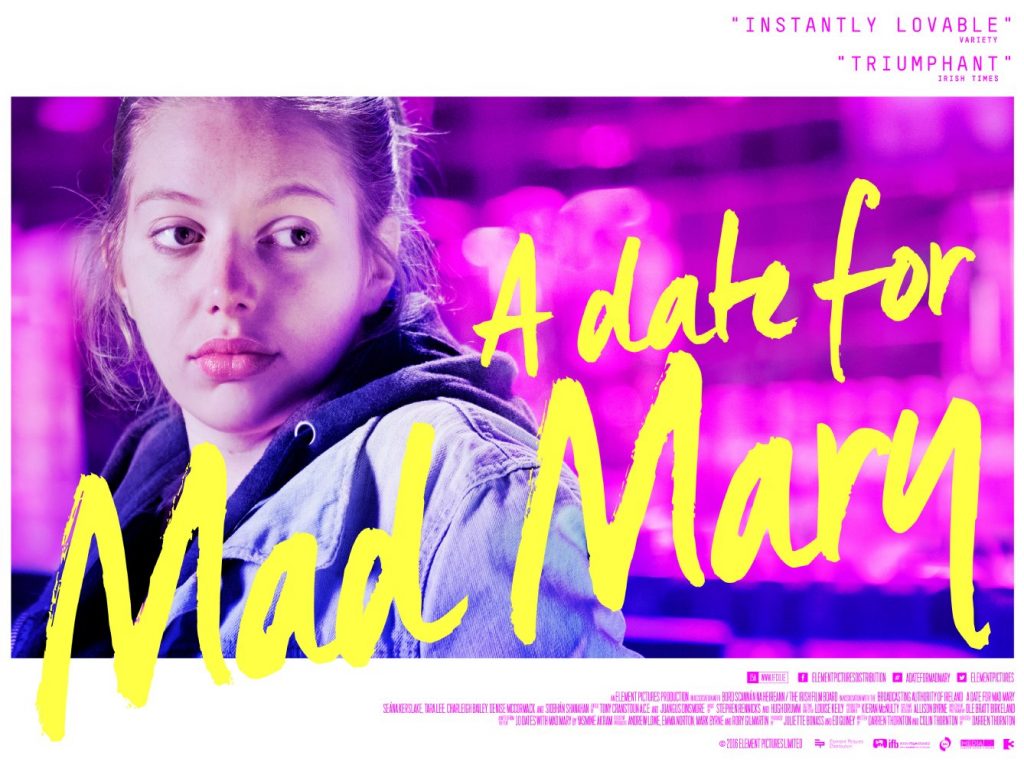 'Mad' Mary McArdle returns to Drogheda after a short spell in prison – for something she'd rather forget. Back home, everything and everyone has changed. Her best friend, Charlene, is about to get married and Mary is to be her maid of honour. When Charlene refuses Mary a 'plus one' on the grounds that she probably couldn't find a date, Mary becomes determined to prove her wrong. 'A date for Mad Mary' is a tough and tender story about friendship, first love, and letting go of the glory days.
Year: 2016
Run Time: 82 minutes
Rating: NR
Genre: Comedy | Drama
Language: English
Countries: Ireland
CAST & CREDITS
Director: Darren Thornton
Screenwriters: Colin Thornton & Darren Thornton
Producers: Juliette Bonass Ed Guiney
Cast: Seána Kerslake, Tara Lee, Charleigh Bailey, Denise McCormack
Company: Element Pictures, Wolfe Releasing
AWARDS
2017 Irish Film and Television Awards – Best Film & Best Supporting Film Actress (Charleigh Bailey), 2016 Dublin Film Critics Circle Awards – Best Irish Film & Breakthrough Award (Seána Kerslake), 2016 Galway Film Fleadh  – Best Irish Feature Film & Bingham Ray New Talent Award (Seána Kerslake),  2017 Newport Beach Film Festival – Outstanding Achievement in Filmmaking – Acting.