Screening on Saturday, July 29th at 12:05pm
at the Manship Theatre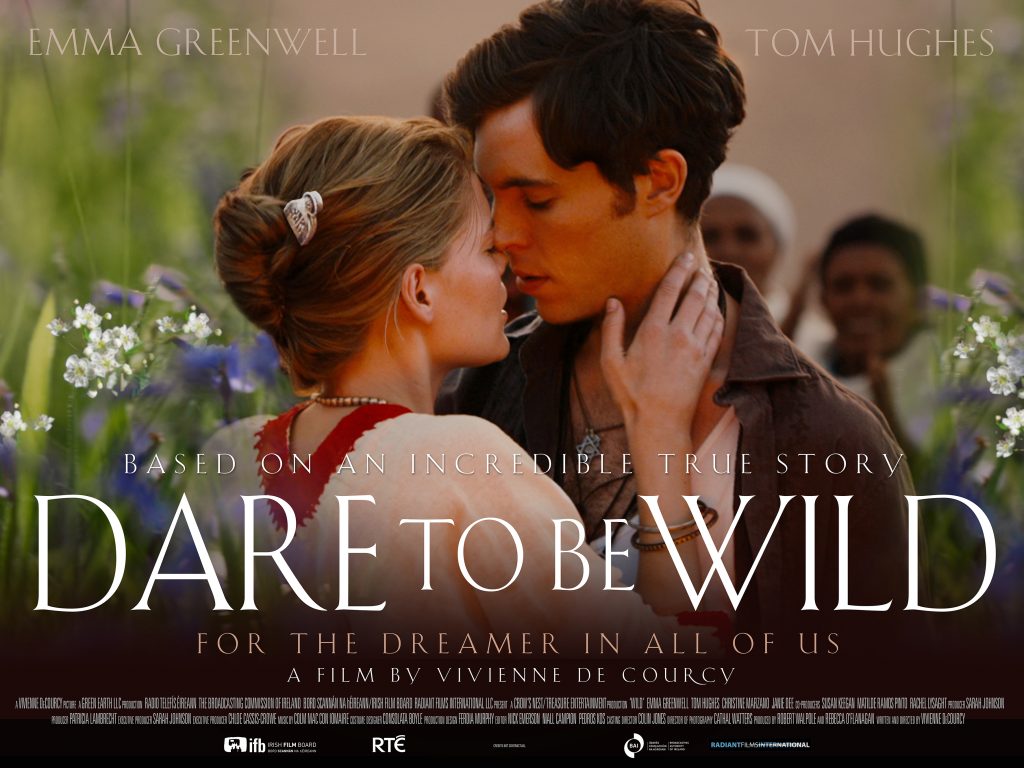 From the green hills of Ireland to the desert highlands of Africa, to London's Chelsea, DARE TO BE WILD, is the true, against-all-odds romantic adventure of Mary Reynolds, a modern-day heroine, and her quest to show the world the power of wild nature as she reaches for her dreams by effecting environmental change one garden, one vast desert, at a time.
DARE TO BE WILD is the inspirational story of one woman who sowed the seeds of change.  Mary Reynolds grew up on her family's organic farm, an intuitive environmentalist who uses her landscape design talent to promote the preservation of the wild in that little space we control ourselves – our own gardens.
Year: 2015
Run Time: 100 minutes
Rating: PG
Genre: Biography | Drama | Romance
Language: English
Countries: Ireland
CAST & CREDITS
Writer-Director: Vivienne De Courcy
Producers: Sarah E. Johnson, Patricia Lambrecht, Rebecca O'Flanagan, Robert Walpole
Cast: Emma Greenwell, Tom Hughes, Alex Macqueen
Company: Crow's Nest Productions